---
Note: Host names and IP addresses have been changed for security reasons.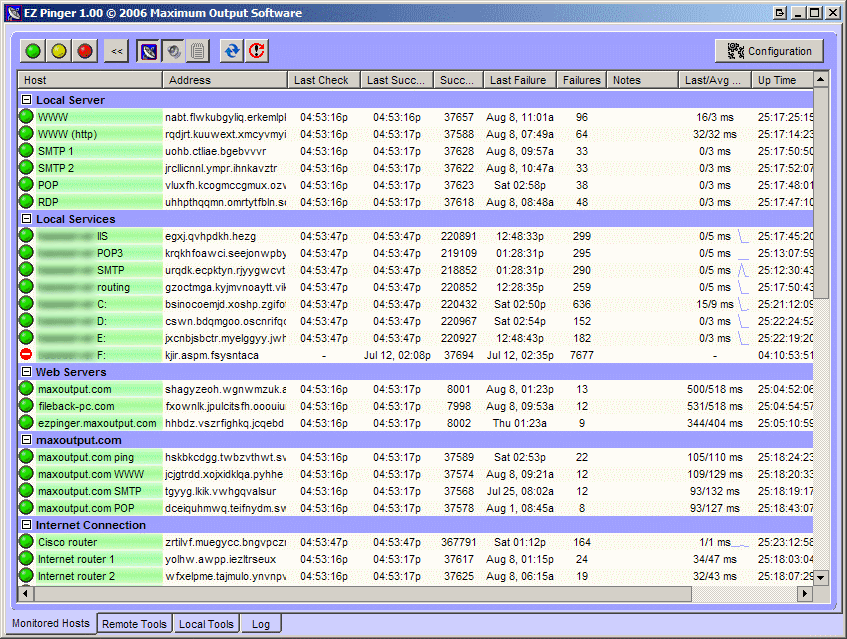 The main EZ Pinger window, "Monitored Hosts" page.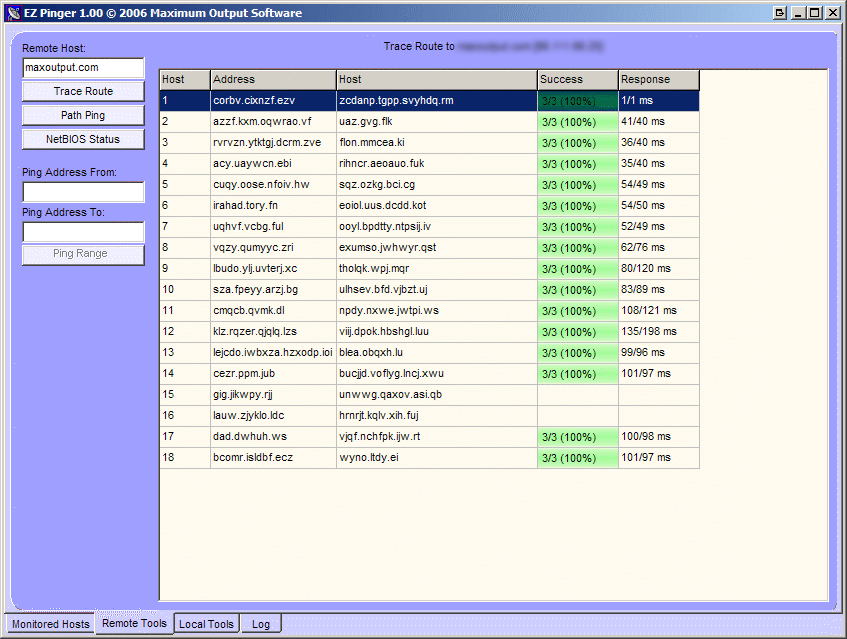 "Remote Tools" page, featuring Trace Route, Path Ping, and other tools.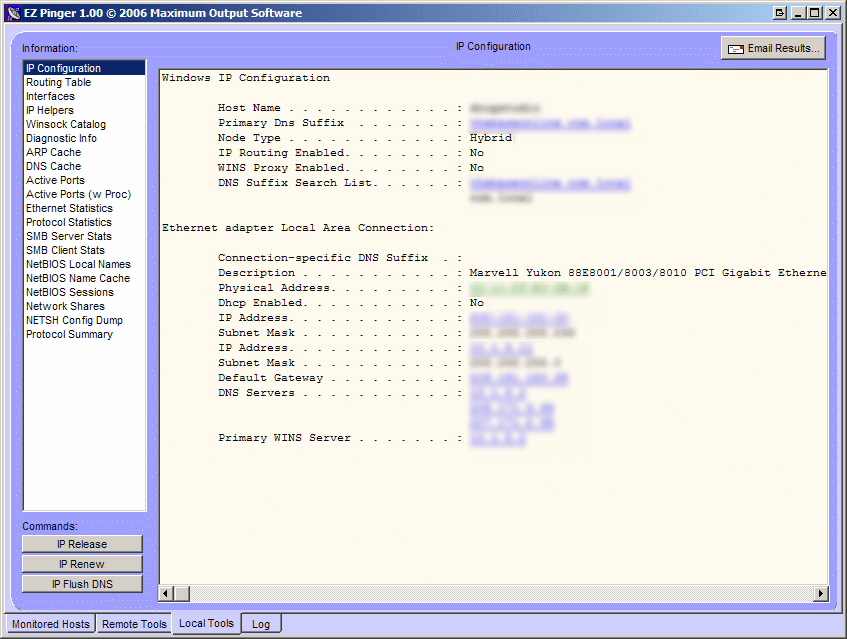 "Local Tools" featuring a wide variety of information on the local PC's configuration and status.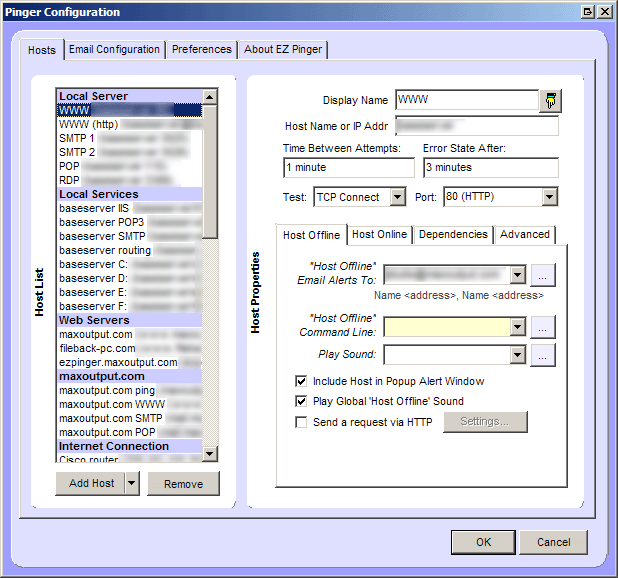 Configuration screen, "Hosts" page.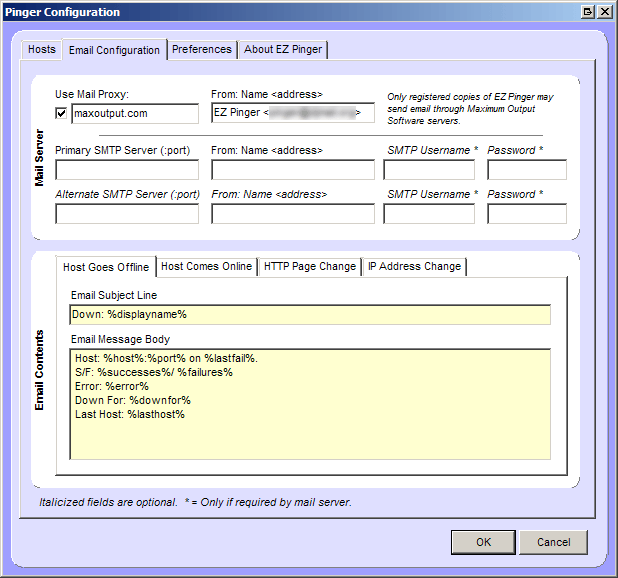 Configuration screen, "Email Configuration" page.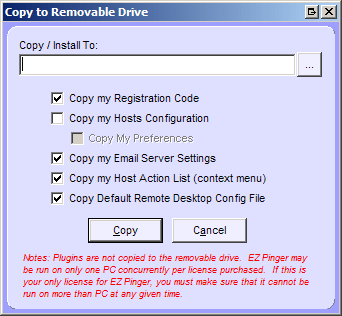 The Deluxe edition of EZ Pinger may be run from a USB Flash Drive.
All Site Content © 2006-2008 Maximum Output Software, All Rights Reserved.